As the world moves towards a more sustainable future, copper will be more sought after than ever. Copper is already one of the world's most important industrial metals, with a significant production deficit between supply and demand predicted in the near future. Copper is a critical commodity for infrastructure, construction, manufacturing, transportation, energy grids, electronics and more. As renewable energy sources and green technologies are pursued, copper will become an even more important commodity. The following shows some of the key uses of copper, and why you should invest.
Copper's Role
In the Economy
Clean Energy
---
Wind farm turbines
Solar panel connectivity
Electrical transmission grids
Battery storage
Transport
---
Electric road vehicles
Electric trains & power
Electric powered flight
Infrastructure
---
Roads
Railways
Electrical connectivity
Buildings & construction
Manufacturing
---
Electronic devices
Computers
Smartphones
Medical
---
Antimicrobial properties
Hospitals
High-touch surfaces
Increasing Demand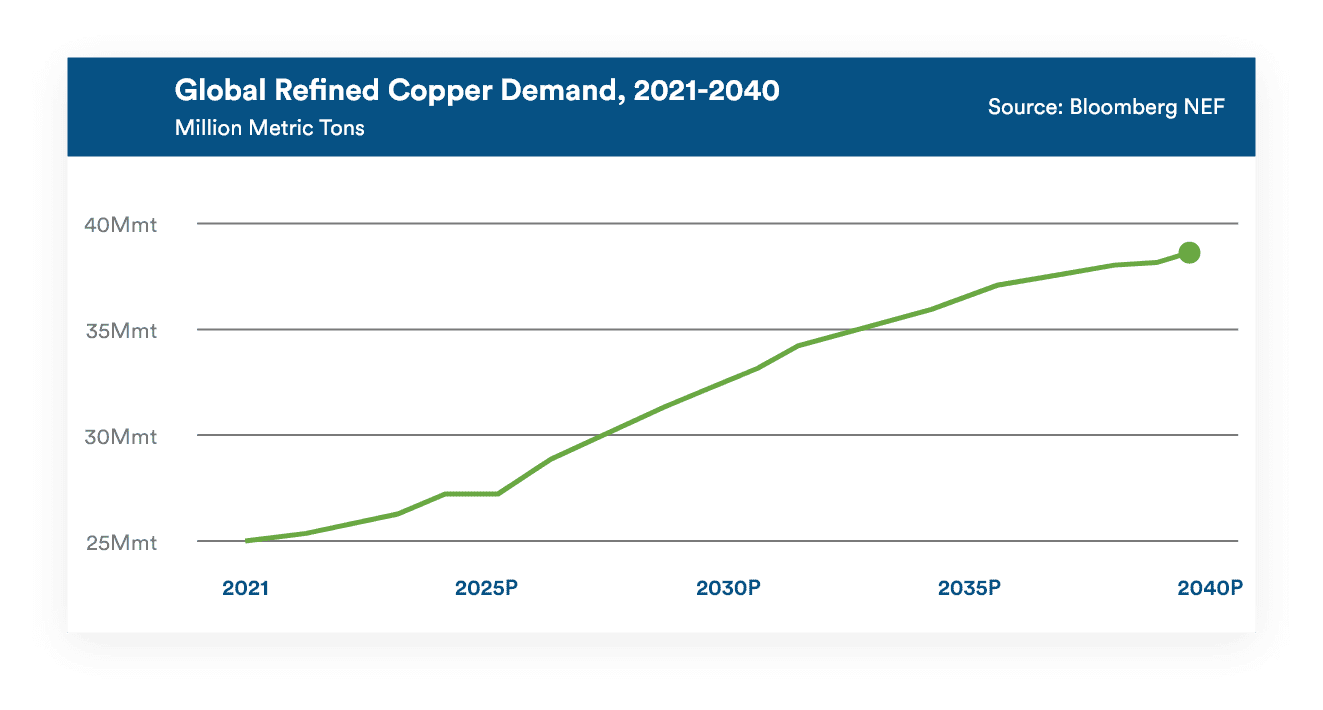 Annual Growth Rate for Energy Applications
Automotive
14%
Power Generation
23.3%
Battery Storage
21.8%
Why Copper In Chile?
Chile is the world's largest copper producer and exporter – more than double the size of the global 2nd ranked nation. Chile has been the world's most important copper producer for several decades, accounts for more than 25% of global annual production, and is host to 3 of the world's to 5 copper producting districts, including the Escondida mine that is the world's single largest copper mine producing more than 1Mt of fine copper per year.
Low Risk
Chile is a low-risk mining jurisdiction with a strong legal framework, supportive government, and available skills and labor.
Rich In Resources
Chile is South America's most economically stable and prosperous nation, with abundant natural resources and energy sources.
Large Copper Exports
In 2021 Chile's copper export shipments reached $53.42B, and growing larger with every year.